If your business is like most small businesses you have many clients. Each client likely has a different billable rate. In this article I will show you how to track billable client time with different rates so your billing at the end of month (or other time period) is accurate. 
First lets make sure you have some clients in Klok. For this example I am going to create 3 clients, Client 1, Client 2 and Client 3.  The billable rates for each client are as follows:
Client 1 – $25 per hour
Client 2 – $50 per hour
Client 3 – $75 per hour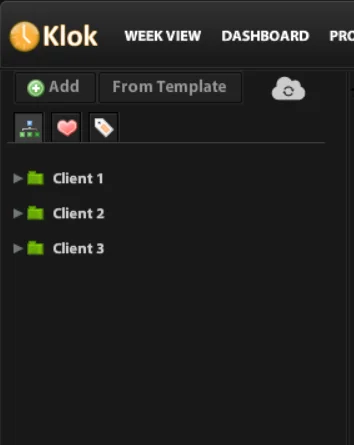 Set the Billable Rate for Each Client
To set the rate for each client please follow these steps. First double click the first client. The properties for that client will open on the right hand side of Klok.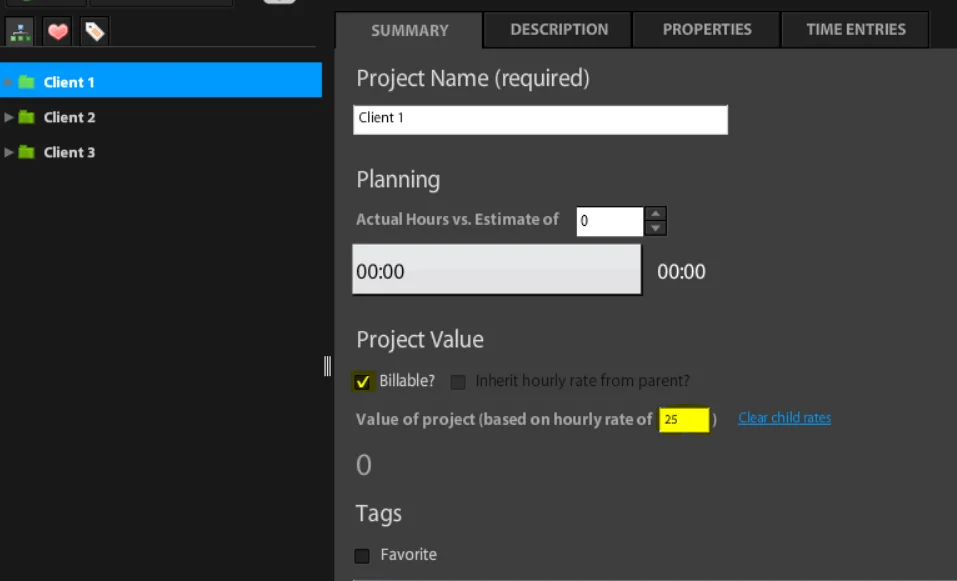 As shown above change the "Value of Project (based on hourly rate of)" amount to your hourly rate for this client or project. Also remember to check the box for Billable so your time tracked against the client will show the correct amount in your time sheet. 
Do this for each of your clients to reflect your billable rate for each client.
Track Time for Each Client
To keep this simple lets assume that we worked one hour for each of these clients during the week.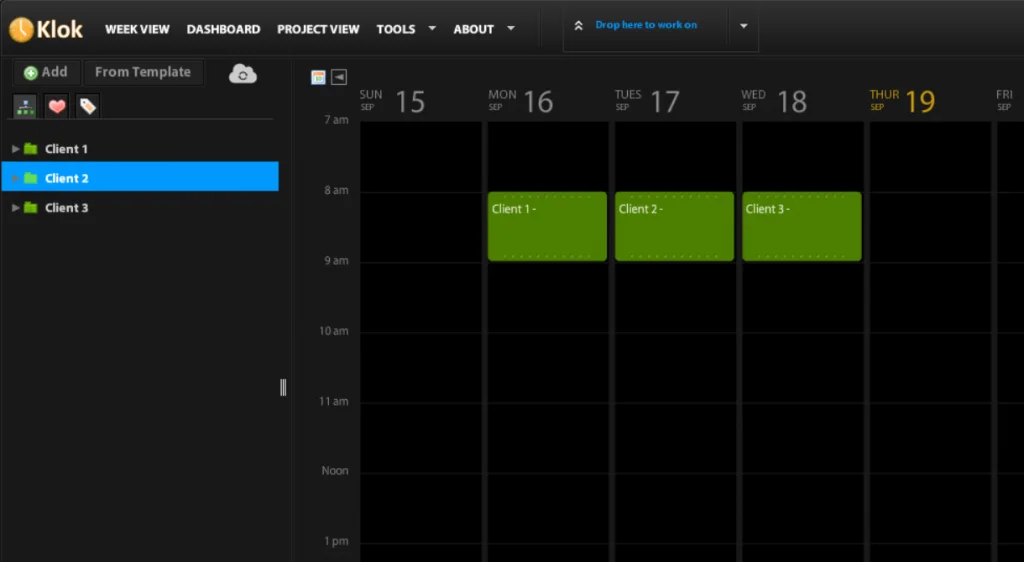 At the end of the week when I send invoices, how much did I earn this week?
Lets look at my weekly time sheet. In the bottom left hand side of Klok click the link that corresponds to the time period you would like a time sheet for. In this case I am going to click on the "This Week" link. It will display my time sheet for this week showing I have worked three hours in total for three different clients each with a different billable rate.

As you can see from the above time sheet I have worked 3 hours for a total billable amount of $150. You can now print this time sheet or export the time sheet in Excel format. Personally I use this at the end of every month for monthly billing. I can easily get an idea of what I earned during the month. Now, getting all of the clients to pay their invoices on time is a different story.
Stay tuned for the next article on how to track time if you have a single client with different billable rates per project.
Stop Loosing Money on Time Not Accounted For!